Ouidad's Mongongo Oil Multi-Use Curl Treatment is this season's new curl must-have!
I recently gave it a try and my results have been awesome! First let's talk about the oil
Mongongo Oil comes from the Mongongo tree found mainly in Southern Africa. It has many uses for hair, skin, and nails similar to shea butter. However, when in oil form, it gives a weightless appeal.
Ouidad's Mongongo Oil has 4 different uses.
1. Conditioning
2. Leave-In (Styling)
3. Heat Protecting
4. Finish
I used the product after a "wash & go" and incorporated all four of the uses. Here is the before pic:
Here are the after results, after scrunching and blow-drying upside down: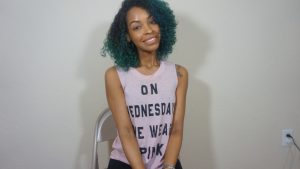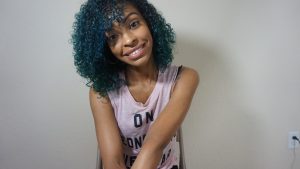 The Mongongo Oil allowed my curls to find their definition and still provide shine even after using heat. It also did not weigh my curls down like hair oils that I have previously used. With my curl pattern, I have learned that unlike my fellow naturalistas, some oils do not enhance, but weigh down my curls. This is one of the few oil based products that allowed my hair to keep its natural bounce but still retain moisture! Score!
So what are my biggest faves about Ouidad's Mongongo Oil?
The texture of the oil is weightless. My curls are able to be themselves and not be weighed down in order to retain moisture and be protected.
It fits in my makeup bag. Perfect size.
It is in a spray bottle. It's not messy and it is convenient for styling or a quick touch-up.
And although I do not have any cons:
I will say that if your hair texture is thicker than mine which is a 3b, you may want to mix a dime-sized amount of your preferred conditioner with the Mongongo Oil. If you are used to heavier oils such as olive or coconut oil, transitioning over to Mongongo may not give you the desired moisture and style upon the first couple of uses. That's just my advice!
Ouidad's Multi-Use Curl Treatment is a hit!
Be sure to follow me on Instagram @ItsPronouncedKayla to win this awesome product and try it for yourself!
<3 Keila